Milky Feet
Turn Back the Clock!
Antioxidants    Vitamins A, B, C, D, E & F 
Natural & Organic 
Rosehip  &  Pomegranate
Leaves Hands & Feet Feel Soft & Milky Smooth!
No More Cracked Heels!
Natural & Organic 
115ml/  e.3.88 fl.oz 
All Skin Types
Helps Nourish Skin: Moisturises Hands and Feet. Caring for cracked heels and dry hands.
Milky Feet is a luxurious formula that will penetrate deeply into the skin. Nourishing and hydrating hands and feet beautifully. Collagen and elastin boosting. Forming a protecting barrier and relieve dryness.
deLadonica use all natural ingredients and organic quality ingredients.
Our products are pure and top shelf.
Made and packaged with great care and safe and hygienic practices in Queensland, Australia.
Skin Benefits
Relieves the discomfort of dry tight skin. Light weight non greasy. Hydrating. Improves skin condition and fights fine lines and wrinkles, even on hands and feet. Combats cracked heels. Leaves skin velvety and milky soft. Collagen boosting properties.
The deLadonica Difference
Milky Feet was created on the same basis as an intense night cream.  This makes it luxurious and highly moisturising. Regenerates strong skin cell blocks and rejuvenation. Penetrating deep into the skin layers giving continuous hydration.
Milky Feet is also a wonderful night cream. A small bit goes a long way.
Active Ingredients 
Rosehip  :  Avocado  :  Olive Oil  :  Pomegranate  :  Carrot  :  Vitamin E

Directions
Dispense desired amount and massage into hands and feet. Delicate and concentrated to use on the face.
Please Read: 
We always recommend reading the ingredients list before use. People can have allergies or reactions to skincare products, natural or not.
Always test patch any product on the inside of wrist or back of knee before use to check for reactions.
Our products are for cosmetic use only and to be used topically only . Enjoy.
Hot Tips
Use Milky Feet after showering. Our feet deserve a whole lot of attention too, they love to drink up all that nourishment and hydration as much as any skin anywhere does.
Milky Feet also makes a wonderful night cream. This can be ideal for travel, to pack lighter, to replace a day and night cream if need be.
Ingredients:
100% Natural / 25% Organic Ingredients
Water (Aqua), Barbadensis Leaf Juice (Aloe Vera), Cetearyl Olivate, Sorbitan Olivate (Olive), Triticum Vulgare (Wheat Germ Oil), Rosa Canina Seed Oil (Rose Hip), Oryza Sativa (Rice) Bran Oil, Glycerin, Persea Gratissima (Avocado Oil), Olea Europaea Fruit Oil (Olive), Phenoxyethanol and Caprylyl Glycol and Sorbic Acid, Punica Granatum Seed Oil (Pomegranate), Benzyl Alcohol, Salicylic Acid, Sorbic Acid, Daucus Carota Sativa Seed Oil (Carrot), Tocopherol (Vitamin E), Xanthum Gum
Shipping
We ship skincare via Australia Post. Cushions may be delivered via Australia Post or Fastway.
We aim to process orders within 2 working days.
Orders are shipped from Queensland, Australia.
Estimated Shipping Time:
Brisbane Suburbs: Arrives 1 - 2+ Business Days
Sydney Suburbs:  Arrives 2 - 3+ Business Days
Melbourne/Adelaide:  Arrives 3 + Business Days
All other areas 4+ Business Days
Express: Same or Next Day Process.
International Shipping Times:
Zone 1 - New Zealand | 4-6 working days
Zone 2 - North America, Western Europe, Asia and the Pacific | 6-13 working days
Zone 3 - Rest of the world | 10-15 working days
Customer Reviews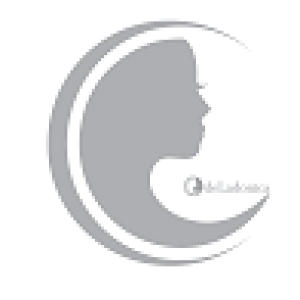 G
12/10/2021
Gem
Lovely!!
I can see why its call Milky Feet. I use it on my hands, feet and face and its really lovely, creamy and smoothing. It has helped my cracked heels. and I do get some eczema on my hands, it's helping with that as well. I don't wear make-up much during the day, so I love to have a little midday refresher. Its just gorgeous and I'm waiting for some more Deladonica products to arrive and I'm looking forward to getting using them!